Concealed carry permit holders are supposed to be the "good guys" with guns.  In reality, far too many permit holders are a direct threat to public safety.
Concealed Carry Killers is a resource maintained by the Violence Policy Center that includes hundreds of examples of non-self defense killings by private citizens with permits to carry concealed, loaded handguns in public that took place since May 2007. These incidents include homicides, suicides, mass shootings, murder-suicides, lethal attacks on law enforcement, and unintentional deaths. Only a tiny fraction of these cases are ever ruled to be in self-defense. Any homicide that is legally determined to be in self-defense is documented and removed from the Concealed Carry Killers database and the ongoing tallies.
Spotlight: Workplace shooting in Indiana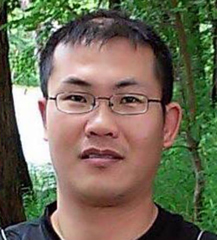 On March 10, 2016, concealed handgun permit holder Qing Chen, 37, shot and killed his supervisor Ward Edwards, 49, before turning the 9mm Glock pistol on himself in a meeting room at the Cummins Seymour Engine Plant where they worked. The motive was described as a personnel issue, with the Seymour Police Chief noting that the two had a "supervisor/employee relationship." Read more…
These incidents are only examples. There is no comprehensive federal database of concealed carry incidents, and some states even bar the release of such information by law. As a result, the examples in Concealed Carry Killers are taken primarily from news reports and from the reporting required in a few states. These examples represent an unknown fraction of similar incidents that routinely occur across the nation.
Currently, Concealed Carry Killers documents 696 incidents in 41 states and the District of Columbia resulting in 885 deaths. In 84 percent of the incidents (585) the concealed carry killer committed suicide (293), has already been convicted (222), perpetrated a murder-suicide (53), or was killed in the incident (17). Of the 84 cases still pending, the vast majority (71) of concealed carry killers have been charged with criminal homicide, four were deemed incompetent to stand trial, and nine incidents are still under investigation. An additional 27 incidents were fatal unintentional shootings involving the gun of the concealed handgun permit holder. Seventeen of the victims were law enforcement officers. Twenty-nine of the incidents were mass shootings, resulting in the deaths of 139 victims.
More than just numbers, Concealed Carry Killers provides detailed accounts of lethal incidents involving concealed handgun permit holders. Whenever possible, this includes the names of the killers and victims, the legal status of the cases, and the circumstances of the incidents. To find out more, click on the numbers on the left-hand side to view nationwide information, and see the map above to view the incidents by state.
Last updated August 12, 2016